Protect Your SaaS Investments by Monitoring usage and behavior.
Track feature-level usage data from 100+ pre-built integrations. Negotiate confidently with ease, using just a few clicks.
Always be on the right plan
Not using most of those features you paid extra for?
We want you to pay for just the software features you need. Use Quolum to review your SaaS application usage at a feature level and find the best plans for your business.
Optimize and save.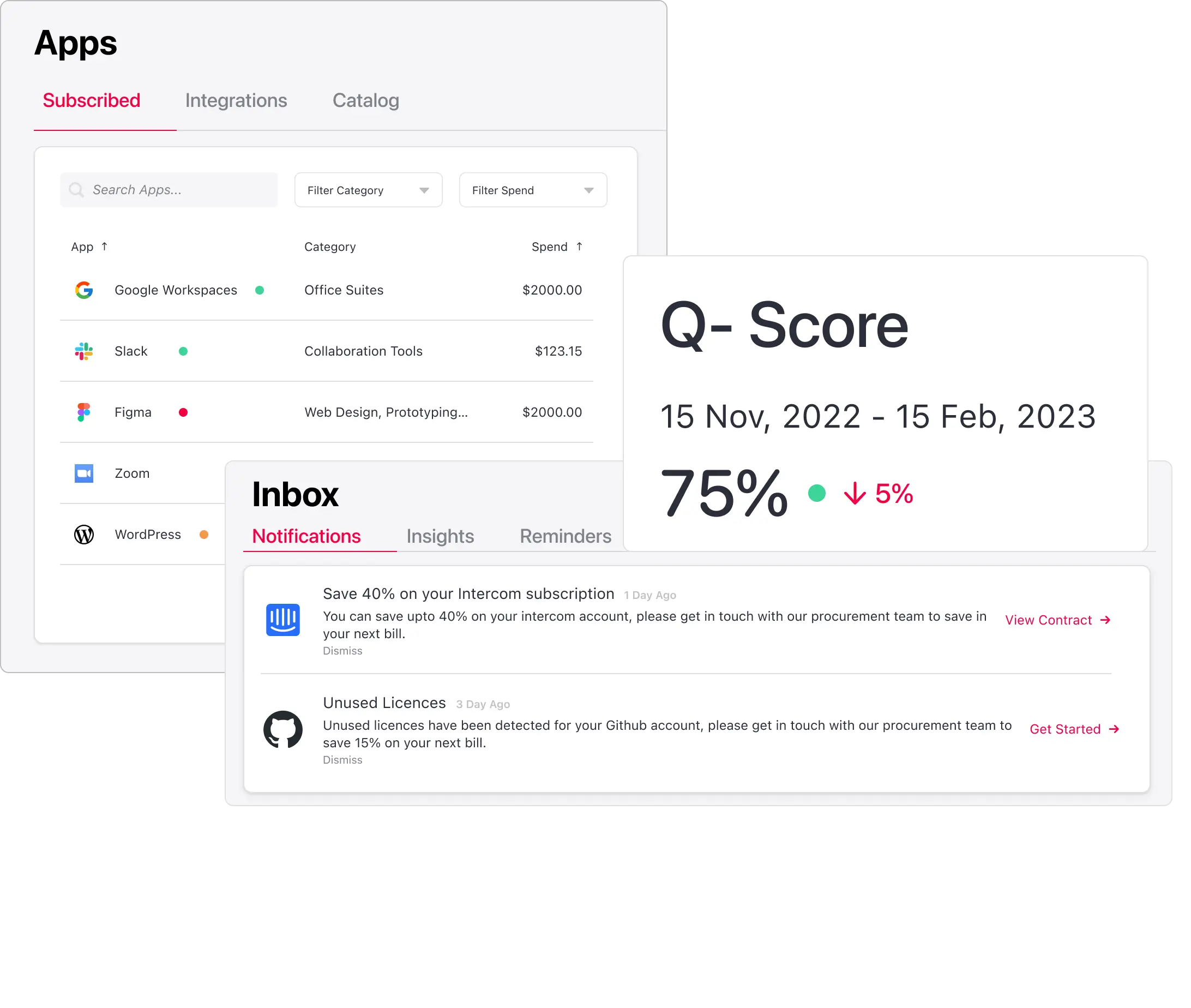 Track metrics that matter
Track meetings for Zoom
Track Editors for Figma
Track events created on PagerDuty
…and more!
Negotiate with Data
Use feature-level usage data to gain leverage. Right-size the licenses with confidence rather than brute-force tactics. It is like bringing a gun to a knife-fight.
The smartest companies are using Quolum to Buy SaaS in a better, more cost-effective and strategic manner