SaaS Management starts with Spend and ends with Security.
100s of applications can be overwhelming. We handle everything from managing unused seats to contracts and payments, including Security and Spend Compliance.
Our SaaS app utilization tracking at a feature-level sets us apart.
Spend Management: Deeply Understand Your Usage
To help you justify your software spend, Quolum tracks the metrics that matter.
Whether it's meetings for Zoom, editors/edits for Figma, or boards for Miro.
SaaS Spend Management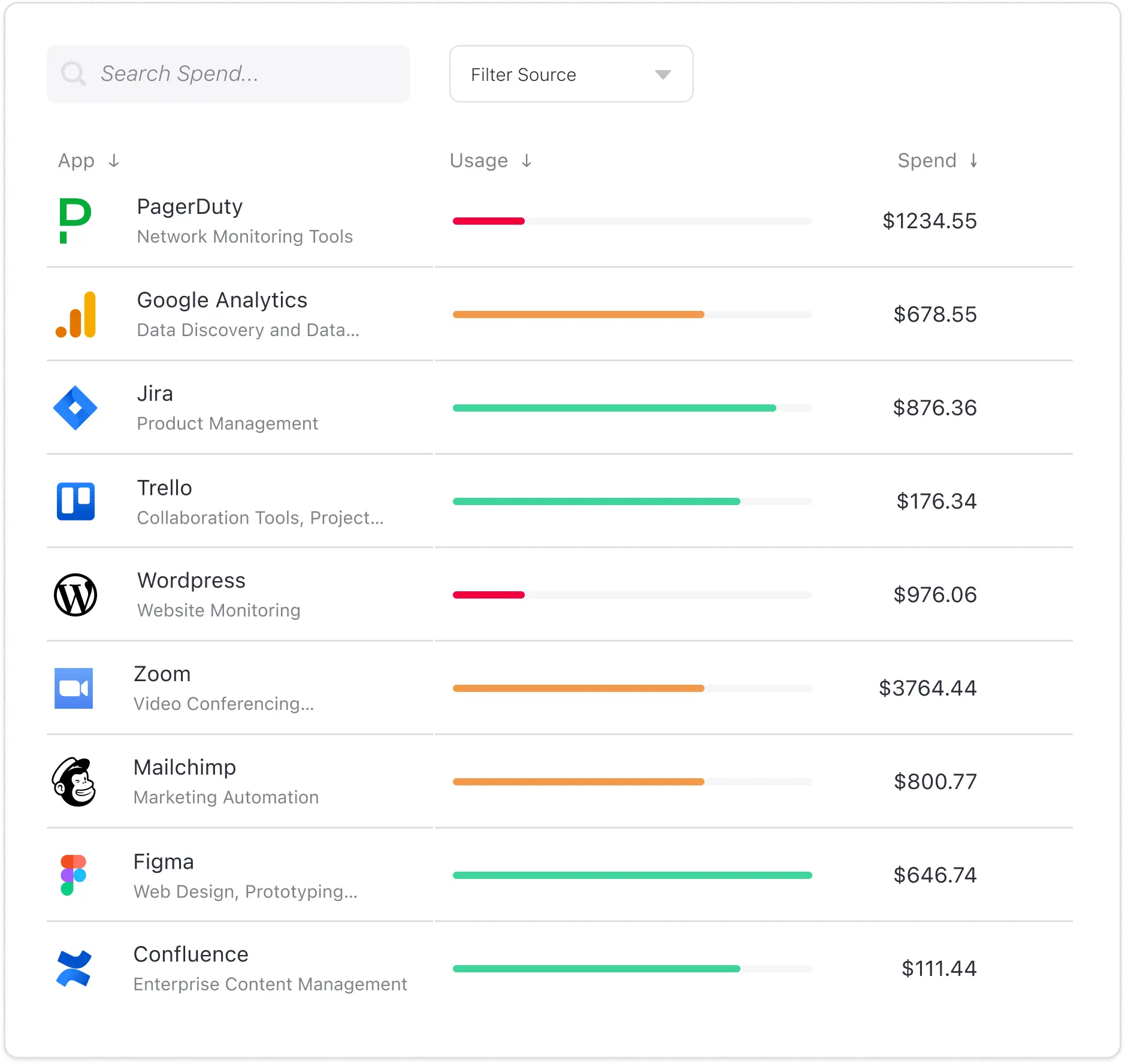 Security: Understand the Posture of SaaS apps
Identify unapproved applications and mitigate the risk of corporate data landing on applications that IT cannot control.
Take proactive measures to bring new applications within corporate IAM and take steps to off-board zombie users.
SaaS Security
Integrations include expense, identity and access, and usage data
Have a holistic view of data across payments, procurement, and utilization of applications.
We do this by consuming millions of signals from various systems to enable data-driven decisions.
SaaS Integrations
The smartest companies are using Quolum to Buy SaaS in a better, more cost-effective and strategic manner
Of 100 companies we spoke to, 96 had unused seats across their tooling.
Quolum finds these savings for you. Minus the effort.