Your SaaS fleet has open doors—we'll tell you where they are.
The surge in enterprise SaaS adoption brings new security threats, extending beyond infrastructure management to address gaps in Identity systems.
Go beyond simple access control
Identity and Access Management (IAM) systems can manage only a limited number of apps, which is only possible if they are properly configured and paid.
Quolum goes beyond IAM to enhance SaaS security posture by integrating with numerous apps and offering the capability to identify violations.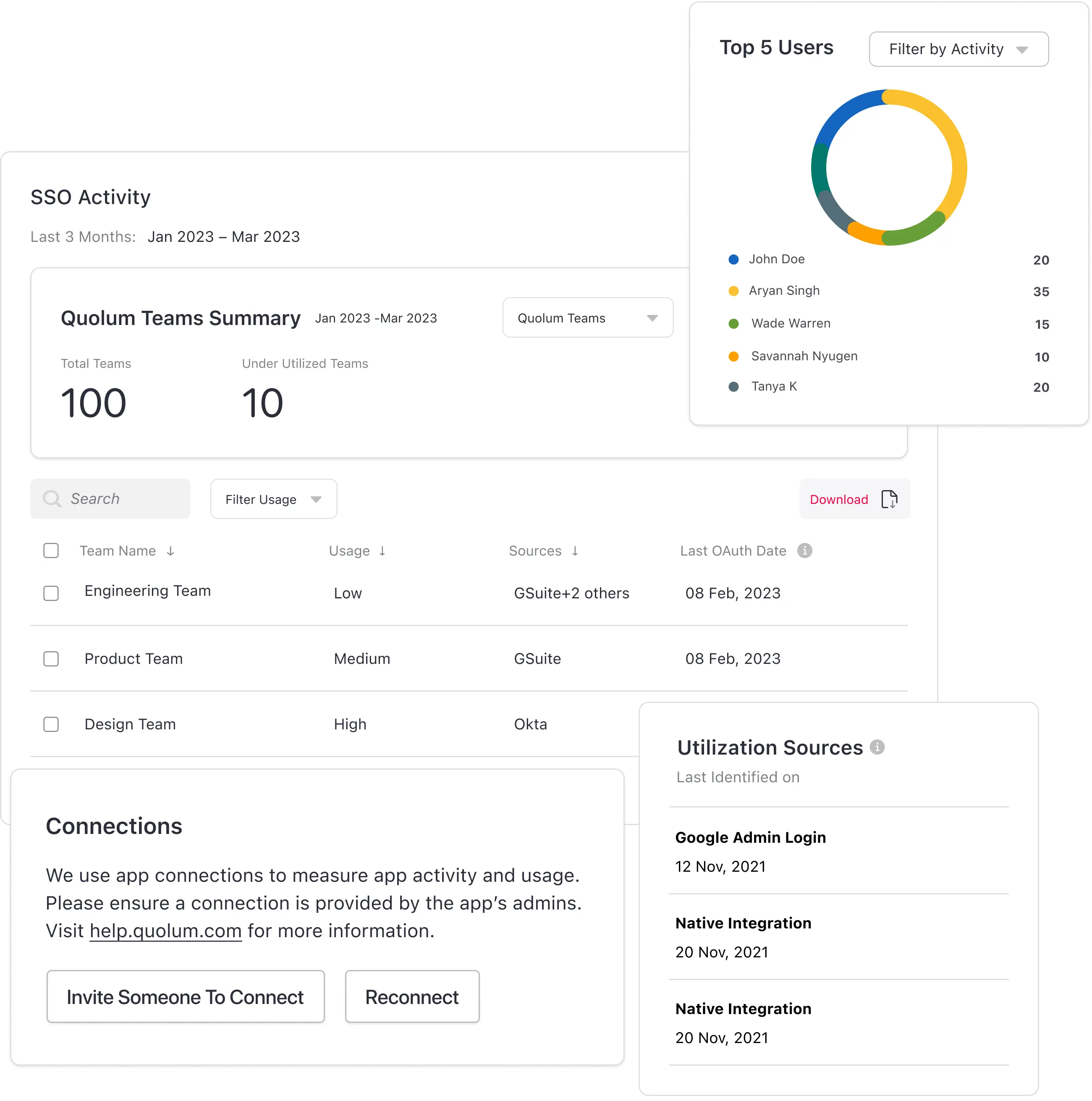 Are ex-employees still lurking in your SaaS?
Numerous SaaS apps are purchased and connected to your systems-of-record but often remain unattended when employees depart.
Unintentionally left open, these accounts become new security vulnerabilities that could be exploited if not proactively closed.
Quolum provides the necessary data to manage unused accounts and maintain control effectively.
Are you using SaaS that is security-certified?
Every enterprise is being asked by its customers to assure that its IT environments meet security certifications.
Quolum discovers and flags the security certifications of the SaaS being used, assisting you in aligning with your own security assertions to your customers.
The smartest companies are using Quolum to Buy SaaS in a better, more cost-effective and strategic manner
Of 100 companies we spoke to, 96 had unused seats across their tooling.
Quolum finds these savings for you. Minus the effort.