Reduce SaaS Spend without moving data around.
Reduce spending by leveraging direct integrations and data-driven decision-making.
Isolate your SaaS expenses
SaaS Spend Control begins with isolating software and tech expenses from other expenses such as T&E and F&B.
Visualize spend patterns
Identify duplicates
Get to know your SaaS better than you ever have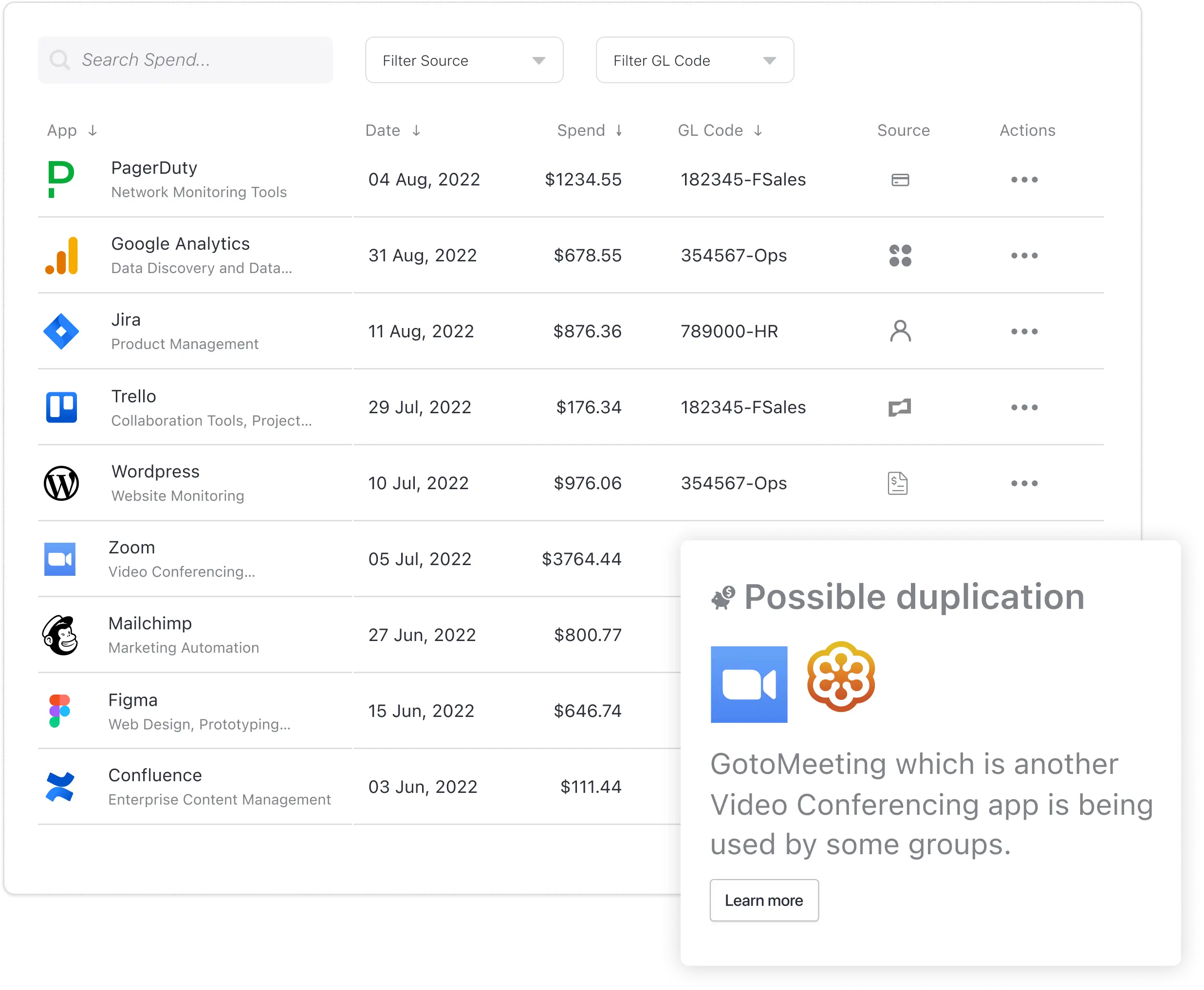 Data-driven Spend Management
Avoid unnecessary expenses: Don't pay for unused seats—negotiate lower per-seat prices only for the seats you need.
Maximize savings: A 100% reduction in unneeded seats is far superior to a 10% discount on seats you won't utilize.
Comprehensive app tracking: Quolum seamlessly integrates with numerous apps, going beyond login and SSO data to provide detailed usage insights.
Millions of signals from Expense, Login, and App usage data
Spend control is not a one-time spreadsheet exercise but a continuous effort to make SaaS purchases responsible and ROI-driven. Our integrations with key systems-of-record seamlessly sync data securely, allowing you to keep your SaaS spending well-managed.
Learn more about SaaS Integrations
The smartest companies are using Quolum to Buy SaaS in a better, more cost-effective and strategic manner
Of 100 companies we spoke to, 96 had unused seats across their tooling.
Quolum finds these savings for you. Minus the effort.