Software Sourcing Done Right. Armed with Data.
Time negotiating contracts = time not building/selling.
What's worse? You leave money on the table.
Leave it to the experts.
SaaS contract management. Redefined.
34% of SaaS contracts see overcharges at renewal, simply because no one tracks the renewals, and last minute negotiations are a mess.
The Quolum contracts dashboard is the most extensive on the market. Automated reminders aside, Quolum summarizes the key terms of the agreement, so you don't need to bother your lawyers for the simple questions.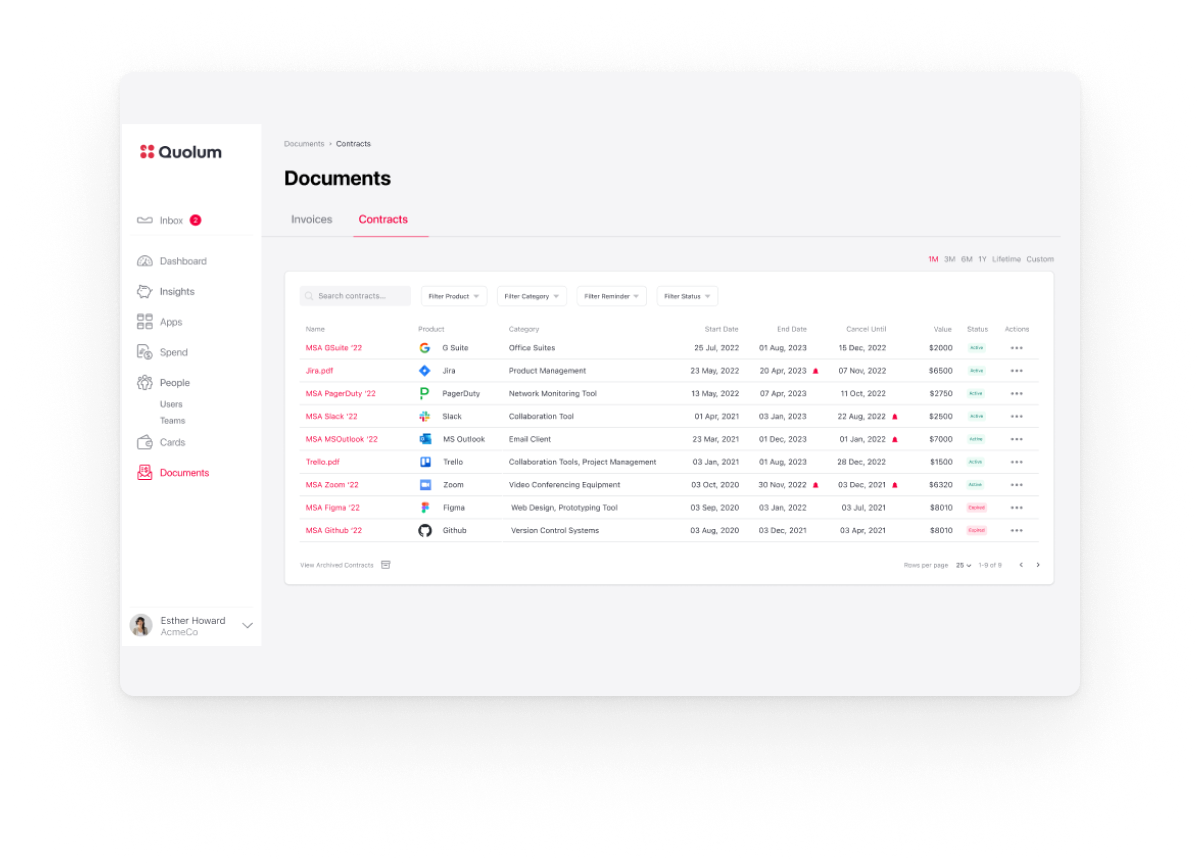 Data driven negotiations
Here's how most companies negotiate contracts. It's done without data on (a) what you should pay (b) what you actually use and (c) what are market standard protections.
Our expert teams protect you from these costly mistakes, while your leadership team can focus on their actual job descriptions.
Year-round monitoring for savings potential
Our sourcing isn't just a one-time fix. By tracking your payments and consumption data, Quolum can actively see if you are getting the ROI from your products.
If your ROI is missing, we step in, escalate and do the best we can to add $$$ back to your bottom line.
Software Sourcing without expertise is expensive, time-consuming, and kills the productivity of your most valuable employees.
Let the experts save you from these expensive mistakes.